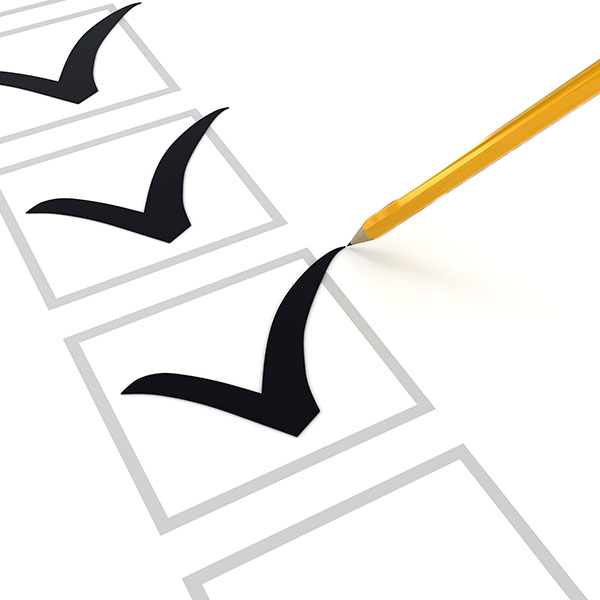 At C & K Air and Heating, Inc. we strive for 100% satisfaction in everything we do. We value your opinion and invite you to tell us and others about your experience with us. Please take a few moments to tell us what you think by leaving us a review here on our website or on any of these popular review sites or social networks.
Read what other customers have said about us.

All trademarks or brands on this page are registered by their respective owner and are not affiliated with our company, nor do they endorse or sponsor our products or services.
Reviews of
C & K Air and Heating, Inc.
(Based on 63 rated reviews)
21-Jan-2020
Product or service reviewed: Heating and ac systems
Have used these folks for quite some time. Knowledgeable, courteous and efficient. Jeff is great. I highly recommend them!
19-Sep-2019
Product or service reviewed: A/C unit repair and service of both units
Could not be more pleased with Jeff and the service he provided. Jeff went the "extra mile" to check that we were getting the best use of our a/c units. We highly recommend Jeff and C&K.
Wallace and Monta Whittington
Olive Branch, Ms
07-Aug-2019
Product or service reviewed: Condenser
C&K did a great job! My upstairs is cool now for the first time. Very professional.
31-May-2019
Product or service reviewed: AC Repair
C&K has always done good and honest work. Today Chris took care of servicing our AC in a professional, courteous and honest manner and for that we are grateful - Thanks Chris!
21-May-2019
Product or service reviewed: 2 a/c units and 2 heating units
We were referred to C&K by our neighbor. Jeff soon arrived to discuss our plans for an upgrade. He spent a lot of time reviewing our 1987 vintage units, and discussing with us the various options and corresponding cost. We made our selection, and installation was done on schedule and completed on time. I am very pleased with the layout of the units in the attic and with the condensers set up on the outside. James and the crew were conscientious in moving the old equipment out and new equipment in. We would highly recommend them to whomever is considering A/c..Furnace upgrades or repair
15-Nov-2018
Product or service reviewed: Air/heat maintenance
We gave used C & K for over 10 years, most of the time Jeff has been the one to come. He is very efficient and knowledgeable, we have had some troubleshooting issues which Jeff worked on and solved. We would highly recommend C and K for air/heat service
23-Oct-2018
Product or service reviewed: Central Heating
Jeff was great. Efficient, effective, and on time. He took the time to explain to me my service options which was greatly appreciated.
13-Oct-2018
Product or service reviewed: Service to my residential AC
Jeff and Zach came by on Tuesday to trouble shoot my A/C system. They quickly diagnosed the problem and offered an immediate repair solution based on the age of my system. Jeff explained the issue in terms that a non-tech person can understand. C& K was the installer of my system and I have used them ever since. I highly recommend this company and their service techs. Good people.
06-Oct-2018
Product or service reviewed: Trane heating and air conditioning system
We have been doing business with C&K Air and Heating for years now, and are very satisfied with their products and services. Jeff came by yesterday to check our system. He is always very courteous and professional. He and his crew put in a new system for us a couple of years ago, and everything has been working well, and we have always felt comfortable calling Jeff if we have any specific problems or questions.
Jim and Joan Vest
Germantown, TN
06-Oct-2018
Product or service reviewed: Trane heating and air conditioning system
Our utility bills were less after installation of our new system. Our bill is consistently lower than anyone else in the neighborhood.
Jim and Joan Vest
Germantown, TN
24-Sep-2018
Product or service reviewed: AC service
Our AC was freezing over repeatedly. Jeff came out and quickly diagnosed the problems, and solved them. Would definitely call C&K again!
20-Sep-2018
Product or service reviewed: Air Conditioner Blower Replacement
Have used C&K for over 30 years!!! Always prompt, courteous, and dependable....thanks, we can always count on you!
16-Sep-2018
Product or service reviewed: Air conditioning
We've used c & k for 15 years. We couldn't be more pleased. They are prompt,professional and affordable! Jeff is our favorite technician! Thank you for taking such good care of us!
22-Aug-2018
Product or service reviewed: Replace HVAC unit for Master Bedroom
My technicians were very professional and courteous when installing my new system. The whole process from diagnosis to installation was made easy by J.J. I've used C&K for 12 years and Highly Recommend!
Randy & Nancy Williams
Memphis, TN
09-Aug-2018
Product or service reviewed: Central air and heat added to bonus room.
Prompt, courteous and efficient. A difficult job was well done. Thank you JJ and crew!
Rob Silverberg
Collierville, TN
03-Aug-2018
Product or service reviewed: Central air and heat
Job was done with skill and was done very Fast. I am well pleased.
26-Jul-2018
Very good service. Great people.
Donald Winfield
Memphis , TN
13-Jul-2018
Product or service reviewed: Replaced HVAC Coil and Condenser, replaced heater vent pipe
Awesome job!! Jeff at C&K was prompt to inspect my system when I noticed the upstairs was not cooling and there was ice on one of the outside units. Today and the team showed up on time and ready to work. Very curious and professional. Because of Jeff's eagle eye, he noticed my furnace vent pipe was not double wall and was touching other flammable materials. We arraigned for that replacement too. I am SO GLAD WE DID! After dis-assembly of the old pipe, we found a paper instruction booklet shoved in the pipe!!! That was a fire waiting to happen. C&K are the best. No hard sales or pushing for what you don't need! I will be back next year to replace the other aging unit! Thanks again everyone. Job well done! Jennie Anderson
Jennie Anderson
Hernando, Ms
19-Jun-2018
Product or service reviewed: Trane Heating and Air System
We purchased a new unit 6 years ago from C & K Air and Heating and had our very first problem with our air this summer. C & K came out the very next morning and put in a new capacitor that was still under warranty and had us back cool in less than 24 hours! C & K was great service 6 years ago and they continue to be fast and friendly service today! It feels so good to have people to take care of you that you know you can trust and rely on. Thanks, C & K!
Heather Hood
Southaven, MS
15-Jun-2018
Product or service reviewed: Air conditioner maintenance
I was very pleased with the service we received. The technician called about 30 minutes before his arrival. He repaired a problem with the fan. When he came inside he covered his shoes so as not to track anything in the house. The pricing seemed to be reasonable.
Warren Robinson
Olive Branch MS
07-Jun-2018
Product or service reviewed: New AC and Furnace
The installation was quick and effective. JJ came out over a holiday weekend to assess the issue. When it was determined that I needed a new system, he was responsive. They worked quickly, kept my house in good condition, and installed a system that is a vast improvement from the previous one. Thank you.
06-Jun-2018
Product or service reviewed: AC Repair
Jeff again provided wonderful service in fixing my AC unit. The repair call is prompt, fully explained and honest. I have an "elderly" TRANE central air unit and want to keep it as long as possible, as i,t and C&K have provided such wonderful service. Recommended team!
11-May-2018
Product or service reviewed: air conditioning service
Jeff as always did a great job!
10-May-2018
Product or service reviewed: Serv policy
Very pleased with service
Albert schmidt
Olive branch ma
03-May-2018
Product or service reviewed: yearly contract
We have used C & K loyally for at least 20 years and have had the most excellent service by the nicest, most competent technicians. I highly recommend!
Elizabeth J Ferguson
Germantown
24-Apr-2018
Product or service reviewed: Preventative Maint Contract.
Just wanted to make sure that JJ is recognized for his care and attention to servicing my Trane Heat Pump Units. He has been doing the bi annual maintenance on the units and has always done a great job. He is a fine tech and knows a great deal. I am very happy he works on my stuff to keep it running in tip top shape.
09-Apr-2018
Product or service reviewed: Trane XL16i 2-Ton and 4-Ton Condensers, plus Trane XV95 and XV80 Furnaces
Overall an excellent experience throughout the entire purchase and installation process. After researching the various brands, I decided that I wanted a Trane system. The staff and owner at C&K were invaluable resources as in deciding which Trane system best fit my needs. Of particular concern to me was the decibel level of the outside units due the their close proximity to our outdoor living space. Installation took 2 days. The installation crew was careful to protect the inside of the house from dirt and debris. The crew also thoroughly cleaned up post installation. I highly recommend C&K!
05-Apr-2018
Product or service reviewed: Repair of Thermostat
I received prompt service on a repair issue, and even though it technically was not part of the yearly service contract, because it was a minor repair, they included it and did most of the annual cleaning of the airconditioning unit at the same time. We really appreciated that!
02-Apr-2018
Product or service reviewed: Trane system
I recently purchased a new Trane system for my home and have been very pleased. It runs super efficiently and I can see the savings on my utility bills! I have been using C & K for a number of years and have always been impressed with their prompt response and technical expertise. This is a family owned business and the customer service is top notch!
21-Mar-2018
Product or service reviewed: Routine Maintenance
We used this company to replace a unit, then afterwards for routine maintenance. We always ask for Jeff and find him to be competent, honest and trustworthy.
27-Feb-2018
Product or service reviewed: Service Call
As an older woman, I am cautious allowing servicemen into my home but Jeff was great to work with. He was very polite and thorough. I will be referring them to everyone!
25-Feb-2018
Product or service reviewed: Service
This was the easiest service call I've ever had. The technician was prompt, professional and helpful. He even showed me how to wash out my AC unit this spring. I will definitely call them again and refer everyone to them! Thanks!
23-Feb-2018
Product or service reviewed: General Contractor
I use C&K has a General Contractor here in Germantown and Memphis area. They do a great job from start to finish on every job. From service all the way to new installations. I would highly recommend them!
22-Feb-2018
Product or service reviewed: Preventative Maintenance/Repairs and Replacements
We have over 50 commercial locations and C&K has serviced all units for almost 3 years. They are dependable, efficient, honest and always professional. One quick call to Melissa in their office assures a crew will be on site expeditiously to effectively resolve whatever problem has arisen. I highly recommend C&K for all heating and air repairs/replacements and look forward to many more years of working with them!
21-Feb-2018
Product or service reviewed: New HVAC installed
I give C & K a 5 plus rating. I can sum it all up by stating the following; They are reliable, honest, friendly, professional, courteous and do exactly what they say they will do and even do a little extra for the customer if they see a need. They bring plenty of people to the job site and get the job done, quickly and efficiently. They take extra care and caution to avoid a mess and clean up afterwards. They make sure everything is done to code and secure permits as required. You can't go wrong with these folks! We enjoyed having them in our Home!! Great Company!
02-Feb-2018
Product or service reviewed: Gas Furnace
If you're looking for prompt, courteous, experienced service that's fairly priced, you can stop your search. We had a furnace replaced and could not be more pleased with the entire process. Probably the most notable quality was their integrity (thank you Jeff!). No question, we would definitely use C&K again.
11-Sep-2017
Product or service reviewed: Trane 2.5 ton air conditioner (for upstairs unit)
Thanks so much to J. J. and his great professional crew for a smooth installation. We were referred to C & K from my sister, and give high regards to your service! Thanks!
Jan & Cecil Bryan
Cordova, TN
20-Jun-2017
Product or service reviewed: Air Conditioner Repair
I just had my units cleaned and repairs made to a couple of our air conditioners. Mark was helpful and honest, and did a great job fixing our unit instead of encouraging me to spend thousands to replace--like the last guy! Went so well, I signed up for the Sevice Agreement. No more worrying about my heating and air! Thanks, Mark!
06-Jun-2017
Product or service reviewed: Furnace and air-conditioning unit
James and his crew were prompt, efficient, and courteous--my complete heating and air-conditioning system was replaced in less than a day, and I am both relieved and happily satisfied!
Joan Oschack
Germantown, TN
30-May-2017
Product or service reviewed: Air Service
C and K have been amazing to work with. They have done major repairs to our commercial units at New Day Children's Theatre. Chris has gone out of his way to make sure our repairs are done quickly and that our units are functioning properly. We love working with them and would recommend them for both commercial and residential service!
Leanne Chasteen
Collierville
19-May-2017
Product or service reviewed: 2 ton Trane Heat and Air
This was the first time I dealt with C & K air and heating. All employees who worked on installing the new unit were very polite and worked really hard to get the job done. I really appreciate the way James handled the initial quote visit and helped us with other issue we had with another unit. We will definitely use them for now on for all our heat and air needs.
Robin Riales
Arlington, TN
01-May-2017
Wanted to tell you how much we appreciate the services provided by JJ - he is very professional and thorough. We know we are valued customers with this type of service. Thank you!
07-Apr-2017
Product or service reviewed: installed new air handler and heat pump
The guys showed up promptly. Kept the mess to a bare minimum and were polite, informative and efficient. Removing an old rusted furnace is not fun especially when having to climb up and down one of those awful attic access step ladders, but not one person complained or took a break from the mess, even after 6 hours! I call that a good work ethic and I call C&K a five star company.
06-Mar-2017
Product or service reviewed: New HVAC
I had a whole new AC/Heat system installed. The crew that came out was awesome, very helpful and very friendly! They did a fantastic job, including rerouting part of my air ducts that improved the air flow. Moved the new system in the attic to a new spot that actually made more room for me to use as storage. I am really pleased with the work and definitely recommend them for your Air and Heating needs. Thanks!!
08-Dec-2016
Product or service reviewed: New HVAC
I was so happy to have found C&K. They found a major issue with my old system on a simple routine winter maintenance. They gave me all of my options and answered all my questions as I made my decision. I ultimately got a new HVAC. The install was in about a 1/2 a day and they relocated my thermostat to increase efficiency in the house. They were GREAT! I've already recommended them to a friend. Don't hesitate to call this company!
Beverly Spencer
Nesbit, MS
30-Nov-2016
Product or service reviewed: 2011
C & K Heating is a great company! They stand behind the work that they do. I encourage people that have their HAVC systems installed by C & K that they have their system serviced twice a year (fall and spring) by them as well. Although, C& K's annual service agreement seems pricy when compared to those offers seen on TV for as little as ten bucks a month, but you pay for what you get, a monthly bill and most often a poor service job. C&K's annual service agreement is well worth the cost! Sandra Upchurch
22-Sep-2016
Product or service reviewed: New AC installation
JJ was very thorough and the job was completed in less than a day. I will definitely recommend C and K to my friends and family!
15-Sep-2016
Product or service reviewed: AC repair, install
I have always had excellent service with CK, JJ is an awesome tech and is very detailed. He thinks of everything and gets it done right and tightens everything up the way it should be.
02-Jul-2016
Product or service reviewed: evaporator coil
On June 18, Ty came to repair my a/c unit. He found that the evaporator coil in the inside unit was leaking and needed to be replaced. Since I live in Laurel, Ms., I gave him a couple of dates I could be back so he could repair it. Date was set at July 1 after noon. Noel and Oscar came to do the repairs. After a several hours of hard work in a very hot attic they finished. My thanks go to Ty for finding the problem and to Noel and Oscar for their hard work to fix the problem. I would highly recommend their services to anyone. Special thanks to Matt Olson for recommending C & K Air and Heating. Thank You, Richard Green Memphis,TN., Laurel, MS
Richard Green
Memphis, TN., Laurel, MS
06-Jun-2016
Product or service reviewed: Zoning System installed
I have been living in a two-story home for almost seven years. For the five years, my house never cooled off in the summer because of the unit that was installed when the home was built in 2000. I called C&K Air and Heating to come out and fix my problem. I was informed that my system was installed incorrectly. The tech, JJ, can out with a crew and installed a brand new zoning system with a thermostat upstairs and downstairs. Last summer 2015, we experienced the results. Our house was dramatically cooler! I could not believe it worked so well. Sometimes it's so cold we have to turn it up to a higher temperature. Our utility bill dropped by $20/month because it works so much more efficiently than our old system. Even in the winter the heating works great! C&K was excellent to work with because they are so friendly and even let us borrow window AC units for a week prior and while they were installing our system, to keep our house cool. If I ever move, I will contact C&K and have JJ come out to take a look at my house to make sure the setup there is correct. I give them 5 out of 5 stars.
20-Apr-2016
Product or service reviewed: Install
Chris- Another great job by your crew (this is the third system you've installed for me)! Richard gave me a timely and accurate estimate, and had his crew on the job at the specified time. They finished the work on time and on cost, with a good clean up before they left. Please pass on my thanks to Ed, Jerry and Jud for excellent work! Also- Jud seems like a good hire, he was professional and even helped me look after my elderly dog! And Ed picked in with extra help too… Great folks you've got working for you!!!
16-Mar-2016
Product or service reviewed: new heating and cooling system
I purchased a new heating and cooling system from C & K about three years ago. They did a great job installing the system and have always been on time for service appointments. I livoe in a house that was built in 1922; since they installed the new system my house has been warmer in the Winter and cooler in the Summer and my utility bills have been noticably lower. Very satisfied with the prodcuts C & K sold me and their service work.
Joe Murphy
Memphis, Tennessee
12-Feb-2016
Product or service reviewed: Heating Issue: JJ was A LIFE SAVER!! JJ was AWESOM
JJ was the young gentleman who came to my home Friday February 12, 2016. JJ inspected issues I was having with my heating and air system. JJ was wonderful! He did a thorough job inspecting our heating and air system. He basically saved our lives because of the thorough job he did. I noticed that heat wasn't blowing out of our vents. We live in an old home built in 1917, so we were concerned about possible carbon monoxide and fire breaking through our H &A system. Something just wasn't right and I knew it. So C&K sent JJ to our home to inspect the issue. JJ indeed did a wonderful job documenting and assessing our H&A issues. He even took pictures and explained what was going on with our system. I highly recommend C&K Air and Heating System and ask for JJ!!!! He is trustworthy, arrived on time, and did an excellent job assessing our H&A issues. He saved our lives basically because our old heating system had a crack in it that was so far back that luckily, JJ came prepared and equipped with a camera that could easily take pictures of what was causing the issues. If JJ had not come to verify the heating and air issue, we could of died of carbon monoxide poisoning. I thank C&K Air Conditioning and JJ for saving us!!! JJ did a wonderful job! C &K Air and Heating is a GREAT Company!! JJ gets 5 stars and provided me with excellent support and customer service. Thank you!!!!
12-Feb-2016
Product or service reviewed: JJ was WONDERFUL!!: Heating and air issues
JJ was awesome!!!! He did an excellent job and I highly recommend him to anyone having issues with their H&A system. He was thorough and prompt. I am so pleased with the work he did!! He was wonderful and explained everything to me and documented everything that was needed to make our home safe. I was very pleased with his work!!
02-Sep-2015
JJ got the job done quick and fast!
19-Jun-2015
Product or service reviewed: a/c service
JJ came today to help us with our A/C. I liked him personally, and he seemed completely competent. We would ask to have JJ come back again next time!
24-Feb-2015
Product or service reviewed: Repaired Heater
Jeff and Noel did excellent work. Arrived at 9:00 sharp as promised, and had our heat up and running again in no time. Always a pleasure doing business with C&K and your technicians. Steve Davis Performance Distributors Owner
21-Jan-2015
Product or service reviewed: new Trane 16i AC and new Trane Furnace
C&K is top notch. This is my second Trane unit installed by C&K (in addition to the other one, not to replace it). Their installation is superb. JJ was the lead tech on the job, he is very passionate about his work and it shows. His work is not only done right, but very neat and precisely laid out. Nothing was left to "good enough," it was all done to his high standards. He knows his stuff and he will explain things to you to the level you like. If you want numbers and science, you can have it, or if you like it a bit simpler, he does that too. Very customer oriented and very proficient. Noel ran things in the attic with a crew of Edward, Jerry and Ricky. Each person on this job was a pleasure to talk to and each man was obviously very competent at what they did. They also re-worked some duct work in addition to the furnace install and as I sit in my living room writing this, my wife and I both remarked on how much nicer it feels. Our living room used to run cooler than the other rooms on that furnace, very nice now. Ed was the sheet metal guy, he could be a one man costumer service department too, well they each could actually. Ed made sure the installation upstairs was to my liking, showing me around the new machine in the attic, answering my questions, ensuring me that everything is good to go and will be from many years. When they were totally finished JJ went over what to expect out of the new Trane, the warranties, gave me a bit of history and why it was such a great choice to have. I really appreciated that, it's a chunk of money, but he made me feel like it was well spent. I really liked the fact that the new unit will draw less than half the amps of the one that it replaced, and the longevity of the Tranes as he said he looks forward to checking on these units for many years to come (JJ does our annual servicing). It was a beautiful job with a great machine, and I am just amazed at how clean they leave a job site. To say you couldn't tell they were there wouldn't be fair because it looks so much better than it did before. Very professional, gives you a warm fuzzy about the money you just spent with them. I highly recommend C&K. Job well done
19-Jan-2015
Product or service reviewed: New Furnace and Duct Re-routing
The head tech on the job, JJ, was awesome – very nice and helpful, walking me through everything and answering any questions I had. I talked to the owner, Chris, and he was very helpful as well. These guys knocked out the whole job – tearing out an old furnace and some ductwork, installing a brand new one, rerouting ductwork, and adding a new section of a gas line, all in a cramped Midtown home – in six hours. I would recommend these guys to anyone. They went over and above.
14-Jan-2015
Product or service reviewed: Serviced
I recently had a bad experience with Eldridge and a friend recommended you guys. Every year our heat would go out and we would have to call and get it fixed and dish out tons of money. Jj came in an showed us that the other guys didn't even have our heater up to code! We were lucky that it didn't catch on fire. Jj made sure to explain everything to us so we have a better understanding of what was going on. He was very courteous and informative. I will request him every time. This is my new go to for heating an air. I will be recommending you guys to anyone who has a heating or air problem. Especially Jj, he's a great asset to your company! Thank you so much for everything!
Thomas Simmons
Hernando, Ms.
03-Nov-2014
Product or service reviewed: HVAC for Renovation of Historic Home (built 1881)
I can't say enough good things about C&K... not only was their HVAC work excellent, but they also went above and beyond many times by helping address pre-existing issues, referring us to mechanical HVAC engineering support, and accommodating tight time frames for mechanical inspections that allowed us to keep our renovation of an historic property, built in 1881, on track. Chris and the entire team at C&K took great pride in their work, and I am grateful for their integrity and personal involvement with our renovation. My family and I are delighted with everything C&K did for us and I highly recommend them to you. Dr. Bart Dahmer Collierville, TN
Dr. Bart Dahmer
Collierville, TN
31-Oct-2014
I've used C & K for 20 years and I recommend them highly and without reservation. We just had them replace a five-ton packaged unit and redo the undersized and inadequate ductwork under our house. The work was done in 2 1/2 days as promised and they offered us affordable financing options. I can't say enough good things about the technicians. They are prompt and courteous, knowledgeable and skilled.
27-Sep-2014
Product or service reviewed: Carrier residential HVAC system
Outstanding experience! Six service professionals (Ricky, Noel, Ed, Jarry, Jeff and Richard) worked for two full days in adverse conditions to solve a very difficult problem. They completely removed the antiquated and neglected ductwork under my house and re-engineered a much better solution; which, when coupled with a new Carrier air conditioning/gas furnace, gives me a state of the art system! I can't say enough about the quality of the installers- just real nice folks who obviously cared about doing a good job. They went the extra mile and paid attention to detail in every regard. All at a very reasonable price! I cannot recommend C & K highly enough!